Export A book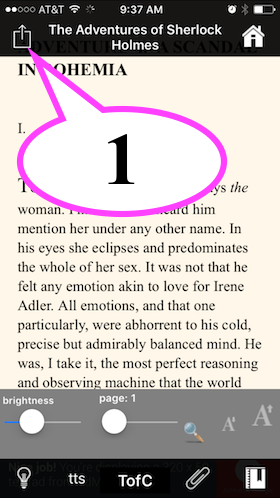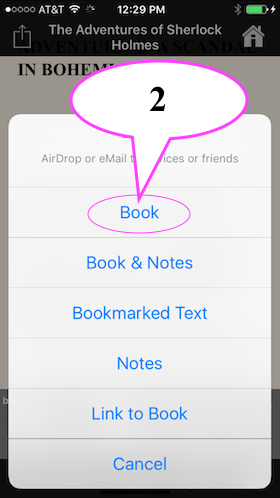 You can export an entire book in HTML format to any device via AirDrop, email, or any other means. If the receiving device also has Gutenberg App installed, it will open the received book directly on the same page it is exported. You can thus send a book you are reading between your own devices without having to search for your last reading page.
To Export A book:
1. Inside a book, tap screen to show menu;
2. Tap the export button in the upper-left corner;
3. From the popup menu, select 'Book';
4. A list of export options show up. Select your choice, such as 'AirDrop' or email, and follow directions.